Welcome Back, Melissa Wright!
Cross Creek Clays is pleased to welcome back a valued team member, Melissa Wright, as Gun Club Manager.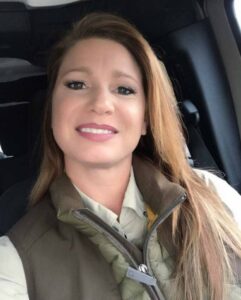 Melissa has been shooting clays since 2007, is a 6-time TN State Lady Sporting Clays Champion, a 1-time NSCA A Class Lady National Champion, a 3-time TN All-State Team Member, and a 2-time National Sporting Clays All-American Team Member.
She has been actively involved in the Tennessee Sporting Clays Association for 6 years promoting registered shoots in Tennessee and has partnered a company with her husband planning, promoting and executing major NSCA tournaments around the country.
We are excited to have Melissa at our helm, directing the future of Cross Creek Clays.  She will be hitting the ground running by planning the TN Points Race Finale and 2020 TN State Sporting Clays Championship.  If you have questions about these events or any others at CCC, please reach out to her at 
melissa@crosscreekclays.com
.